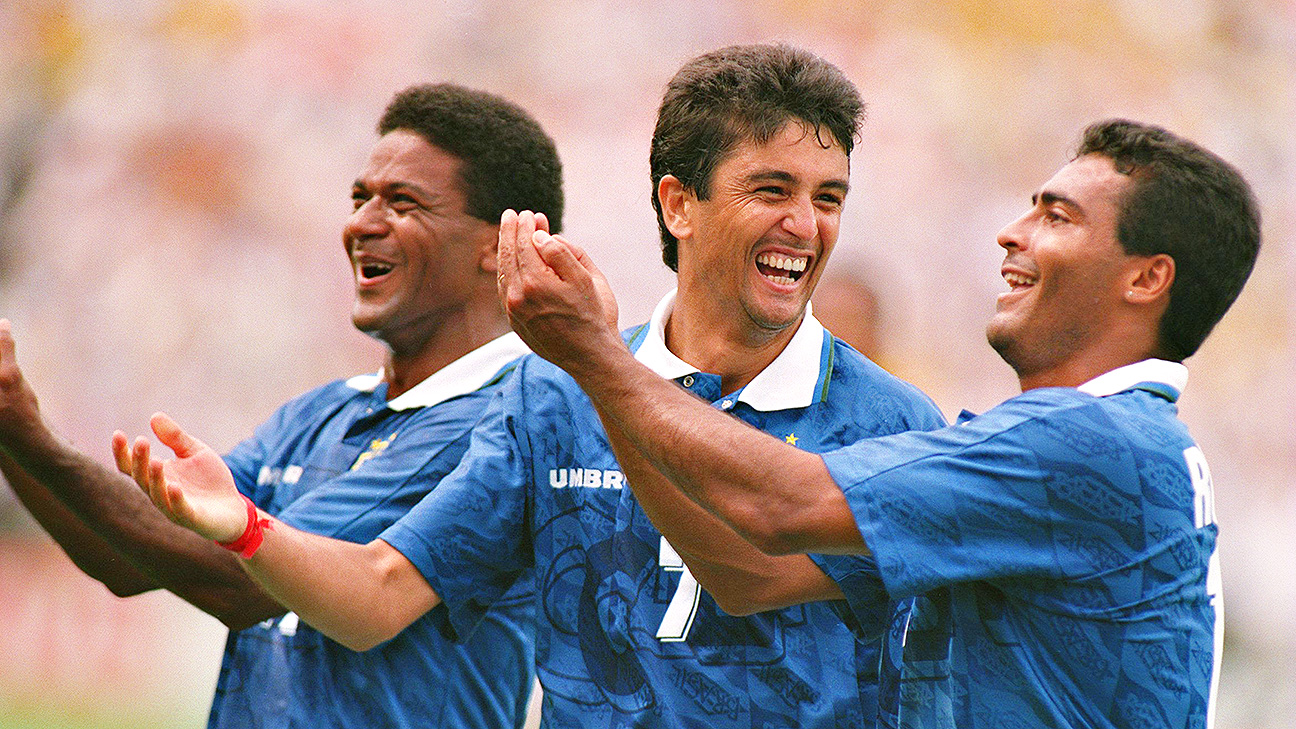 Want to hear something ever-so-slightly depressing? One of the most iconic World Cup images of all time, Bebeto's "rock the baby" goal celebration at USA '94, is now 20 -- twenty! -- years old.
Having scored the opening goal of the game against Holland, Bebeto rushed to the touchline and, stationed between Romario and Mazinho, famously proceeded to celebrate both his goal and the recent birth of his son, Mattheus Oliveira, with a cradle-rocking gesture.
That newborn baby is now playing for Flamengo's first team. Lord, do we feel old all of a sudden!
Anyway, Bebeto and Mattheus (along with Brazilian television presenter Patricia Poeta)
came together recently to re-create the former striker's classic celebration
.
20 years... Where does the time go, eh?
*Sigh*