ESPN.com Preseason Power Rankings 2013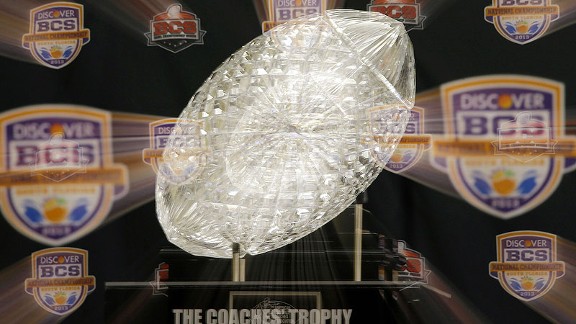 Chasing Glory
Can Alabama win three consecutive national championships, which has never happened in the sport's modern era? That's the question on everyone's mind. Minnesota was the last school to win three straight titles from 1934-36, but that was before the AP Top 25 poll was created in 1936.
When looking at the programs best positioned to end Alabama's streak and the SEC's seven-year run of dominance, Ohio State and Oregon come to mind.
The Buckeyes bring a 12-game winning streak into the season and they're actually eligible for the postseason this year. The Ducks will have to continue to win without coach Chip Kelly, who left for the NFL's Philadelphia Eagles. -- Mark Schlabach
Editor's note: The rankings will be revealed throughout the week.